We're Building A Greener World
Bamboo Baby and Kids not only focus on sustainability but also what is best for you and your family. From the soft and resilient Bamboo Baby or Bamboo Kids fabrics, to the perfect lifestyle gifts for Bamboo Mums, sustainability is kept accessible for families all across Australia. Not only are bamboo products sustainable, but they boast some unique quality elements as well. Bamboo fabrics are naturally thermo-regulating, naturally antibacterial, and even have the power to protect from the sun's UV rays.
While it may take a tree a decade or more to harvest enough wood to build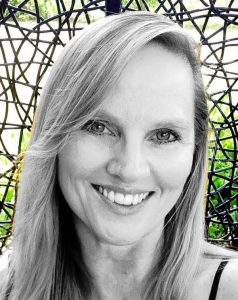 toys, décor, and fabrics, bamboo reaches full size and maturity at only 4 years. Not to mention, the harvesting of bamboo doesn't require devastating deforestation. As bamboo grows, it will generally generate around 4 to 6 new shoots per year as it constantly replenishes itself for further harvests later down the line. Unlike traditional organic cottons, bamboo is a grass that grows naturally in tropical environments, so it doesn't require excess water waste or chemicals for healthy and robust growth.
In order to build a better world, a greener world, and a healthier world, we set out to make sustainable bamboo products accessible to families all across Australia. Raising a family creates a great deal of waste, and plastics run rampant in mainstream baby and kid products today. At Bamboo Baby & Kids, we focus on those sustainable pieces for bamboo mums, bamboo kids, and the bamboo baby of any age. Towels, blankets, sheets, clothing, utensils, toys, and décor are all made from the sturdy and sustainable bamboo materials that make green living simple and stylish.
For every bamboo alternative choice a family makes for their bamboo baby or bamboo kids, that is one less item likely to end up in landfill. It's one less item needed to be made out of harmful plastics. Instead, you have an option to make a greener choice, and one that has unique quality benefits not found in other natural or man-made materials.
Bamboo baby products and bamboo kids products aren't just for the little ones. Bamboo Mums love having easy pieces within reach, and knowing they've made a solid choice in working to build a greener and more sustainable world.
The bamboo product collection that we've carefully cultivated is filled with products chosen specifically for their premium quality, sustainable characteristics, and competitive pricing. We're confident you'll be as impressed with our product collection as we are.
Bamboo Baby and Kids is an online store and our team is located in Brisbane, Australia.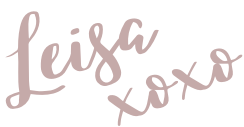 Founder, Bamboo Baby & Kids
Contact Us